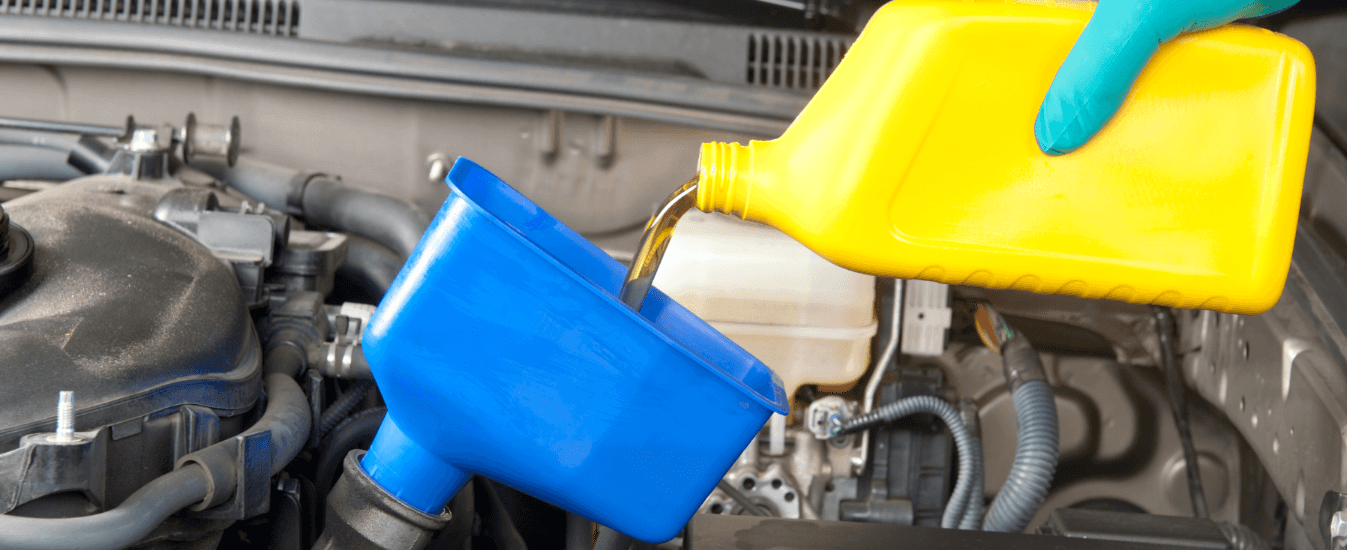 It used to be the case that mechanics recommended oil changes every 3,000 miles. So if you drive an older vehicle, you may still need to change your oil every 3,000 miles. Nowadays, though, most people can drive their car or SUV between 7,500 and 10,000 miles between oil changes. Want to learn more about the recommended oil change frequency for your particular Chrysler, Dodge, Jeep, Ram vehicle? Consult your owner's manual or just contact our service team for oil change advice!
---
Oil Change Frequency Guidelines
You should know that the 7,000-10,000 mark for oil change frequency is just that — a mark. In other words, it's not set in stone, and some vehicles will need their oil changed much sooner. If any of these circumstances apply to you, check with Sharp Chrysler Dodge Jeep RAM in Pulaski to see if it's time for an oil change today:
Commercial use: Commercial use can put greater strain on a vehicle's engine, among other components, necessitating less time between oil changes.
Off-roading: When you take your vehicle on the trails near Lawerenceburg, it can place more strain on not just your suspension, but also your engine, requiring sooner oil changes. For example, if you use your Jeep Gladiator for off-roading, you'll want to ensure that you get regular oil changes to keep it running smoothly.
Racing: Racing is, as you might expect, not easy on a car. The high heat and intensity of it can make vehicles suspected to it require oil changes very frequently.
Heavy towing: If you tow a trailer around Florence, AL often, you might need to change your oil more often than you think.
What Happens When You Don't Change Your Oil?
Oil prevents friction and overheating by lubricating key components of your car's engine. It also collects sediment/debris as it moves through the engine and carries these impurities to the filter. Over time, both the oil and the filter become clogged with these impurities and they need to be replaced. If you don't change your oil, these things can happen:
Your check engine and/or oil change lights come on
You hear a knocking sound coming from the engine
You notice your oil is dark and dirty
You can see smoke coming out of the exhaust pipe
Your engine overheats leading to critical damage
Additional Oil Change Tips from Sharp Chrysler Dodge Jeep RAM
Before you visit our service center near Lawerenceburg, for an oil change, check out these additional oil change tips. Then, feel free to contact our service center at 931-347-1805.
Don't drive much? You'll probably want to get an oil change at least twice a year anyway. Why? Oil breaks down over time even if your car isn't being used, so its important to keep fresh, lubricating oil cycling through the engine. And that means bi-annual oil changes.
Whenever you get your oil changed, you should always get the oil filter replaced, too. You can always stop by the parts department at Sharp Chrysler Dodge Jeep RAM for a new filter.
Wondering about the benefits of synthetic vs. conventional oil? Check your owner's manual or contact us. In short, synthetic oil can cost more, but your car might require it.
When to Check Your Oil Level and Why
Once a month is a good guideline for when to check your oil level. Why should you follow this bit of preventative vehicle maintenance? It could help you catch any oil leaks your vehicle has, preventing costly repairs down the road. When you check the oil level, you should also make it a practice to be on the lookout for any changes in your oil's color, and the presence of any metal shavings. These can be signs of serious engine issues that require immediate diagnostics.
Turn to Sharp Chrysler Dodge Jeep RAM for Oil Changes
At our service center, we strive to provide a top-notch experience for all Chrysler, Dodge, Jeep, Ram drivers. Browse our available services and then feel free to schedule service online. If you still have additional service or maintenance related questions, don't hesitate to contact us and we'll be more than happy to help you. From all of us here at Sharp Chrysler Dodge Jeep RAM, we can't wait to get your vehicle into its best shape with regular oil changes and other maintenance!