Certified Pre-owned Buying Resource Sharp Chrysler Dodge Jeep Ram in Pulaski,TN
GET THE SATISFACTION THAT COMES WITH AN FCA US LLC CERTIFIED PRE-OWNED VEHICLE.
With a Certified Pre-Owned Vehicle (CPOV), you have far more than just a "used" vehicle. You have confidence, pride and a vehicle that you can trust. You're Certified.
Every Chrysler, Dodge, Jeep®, Fiat and Ram CPOV can be counted on to go the distance. Our CPO vehicles must pass a stringent certification process that guarantees only the finest late model vehicles get certified. Every vehicle that passes is then subjected to a comprehensive 125-point inspection and a thorough reconditioning process using Authentic Mopar® Parts.
For even more peace of mind, add the factory-backed 7-Year/100,000-Mile Powertrain Limited Warranty,1 the 3-Month/3,000-Mile Maximum Care Coverage,2 24-Hour Towing and Roadside Assistance,3 Car Rental Allowance,4 CARFAX® Vehicle History Report™ and an introductory 3-month subscription to SiriusXM® Satellite Radio.5 Plus, we offer something you won't find from any other manufacturer: Certified Warranty Upgrades.6 Imagine that … a warranty that will cover your CPOV for as long as you own it!
CPOV — it's how to be 100% certified with your vehicle.
*CLICK HERE* 125-POINT INSPECTION = 100% CERTIFICATION *CLICK HERE*
YOUR VEHICLE IS PUT TO THE TEST…
UNDERGOING 125 STEPS TO CERTIFICATIONS.
IMPORTANT RECALL INFORMATION: Before a Certified Pre-Owned vehicle is listed or sold, FCA US requires dealers to complete all safety recalls. However, because even the best processes can break down, we encourage you to check the recall status of any vehicle at Recalls Mopar.
   

QUALIFICATION STANDARDS
Under 75,000 miles
Five model years or newer
No frame damage
Clean title
Aftermarket accessories do not compromise safety, emissions or operation of vehicle
   

OWNERSHIP MATERIALS
Warranty Manual
Owner's Manual
Operational key
CARFAX® Report
Certified Pre-Owned Consumer Warranty Brochure
   

MECHANICAL STANDARDS
Pre-Road Test Underhood checks
Hood release
Brake fluid
Power steering fluid filled
Wiper/washer fluid filled
Battery condition/load test
Charging system operation
Throttle linkage operation
Operational checks
Remote key fob
Door/liftgate/trunk
Seat adjuster
Steering column adjuster
Ignition switch
Malfunction indicator lamp/warning lamp
Air bag system
Trip computer/overhead console
Heated seat
Heating, ventilation, air conditioning system
Turn signal/hazard lamps
Horn
Brake lamps
Headlamp/high beam/low beam
Interior lamps
Door locks (all switches)
Windows
Parking brake
Fog lamp
Windshield wiper system operation
Wiper blades in good condition
Rear window wiper condition
Rearview mirror
Sideview mirrors
Rear defroster
Seat belts
Convertible top
Sunroof
Road Test
Ease of starting
Cold-idle quality
Gear selector operation
Steering performance
Power steering performance
Steering wheel center alignment
Vehicle tracking performance
Equipment operation
Cruise control
Overdrive
Instrument panel/gauges
Sound and/or entertainment system
Powertrain performance
Acceleration performance
Clutch operation (manual transmission)
Upshifting performance
Downshifting performance
Steady throttle performance
Transfer case all-wheel-drive performance
Hot-idle performance
Braking performance
Brake booster performance
Vehicle tracking
Antilock Brake System
Overall stopping performance
Vehicle comfort
Free from wind leaks
Post-Road Test
Fluid leaks — visible inspection
All fluid levels (underhood)
Hot restart performance
   

MAINTENANCE STANDARDS
Perform the following fluid inspection and/or changes:
Change engine oil, oil filter and use Mopar® parts
Inspect air filter
Automatic transmission fluid and filter
Manual transmission fluid
Front differential fluid (4×4 only)
Rear differential fluid (4×4/RWD/AWD)
Transfer case fluid (4×4/AWD)
Engine coolant level and test
Front brakes have 50% or more of lining remaining
Front and rear brake component condition
Rear brakes have 50% or more of lining remaining
Perform outstanding vehicle campaigns
Identify non-Mopar® accessories
Tires match and are manufacturer's recommended size/load capacity
Wheels match and are correct size and offset
Tread depth is 4/32″ remaining
Tire sidewall condition
Tire pressures are set to FCA US LLC specifications
Brake-line condition
Shocks and struts condition
CV joints boot condition
Exhaust system
Front suspension
Rear suspension
Steering components
Wheel bolts torqued to specifications
Tire-changing equipment (including spare, if applicable)
Drive belts are tight and not damaged
Engine hoses
Emission system hoses
State/local testing
Module scan tool check
   

APPEARANCE STANDARDS
Exterior condition
Body panels
Fascias
Bumpers
Decals/emblems/trim pieces in place
Glass/lamp covers
Wheel/wheel covers
Truck bed/bedliner
Interior Condition
Instrument panel
Door panels
Seating
Headliner/package tray
Luggage compartment
Carpet/mats/floor mats
   

DETAIL STANDARDS
Exterior detailing
Clean engine compartment
Touch up/recondition minor surface scratches
Remove tar, bugs and road oil
Exterior wash and wax
Wipe down all door jambs
Interior detailing
Clean ashtray/cigarette lighter
Clean vinyl, plastic and leather surfaces
Clean glass surfaces
Vacuum and/or shampoo all interior carpets
Free of odors/moisture and water leaks
*CLICK HERE* CERTIFIED CONFIDENCE COMES WITH OUR FACTORY-BACKED WARRANTIES *CLICK HERE*
7-YEAR/100,000-MILE
POWERTRAIN LIMITED WARRANTY
---
Runs seven years from date vehicle was originally sold as new or 100,000 miles on odometer (whichever comes first)
Covers repair or replacement of most major powertrain components, including transmission, engine and driveline
A deductible applies per covered repair visit. See dealer for details
---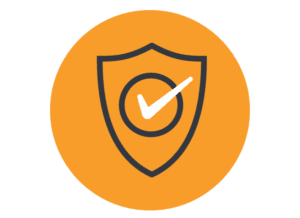 3-MONTH/3,000-MILE
MAXIMUM CARE WARRANTY
---
Starts on the date of the CPOV sale, or at the expiration of the remaining 3/36 Basic New Vehicle Warranty
Maximum Care Warranty covers most vehicle components (over 5,000)
A deductible applies per covered repair visit. See dealer for details
---
CERTIFIED
UPGRADE PLANS
---
Now you can complement your 7-Year/100,000-Mile Powertrain Limited Warranty with a choice of three Certified Upgrade Plans. It's a feature offered only by FCA US because we're confident in our products and loyal to our customers.
Starts on the date of plan purchase10
Complementary Mopar® Vehicle Protection™ Plans include: Powertrain Care, Added Care Plus and Maximum Care
A deductible applies per covered repair visit. See dealer for details
*CLICK HERE* ROADSIDE COVERAGE *CLICK HERE*
TOWING/ROADSIDE ASSISTANCE
24-HOUR "SIGN AND GO" (UP TO $100 PER OCCURRENCE) INCLUDES:
---
Flat-tire service (with your good spare)
Gas delivery (up to two gallons)
Battery-jump assistance
Lockout service (e.g., keys locked in car or frozen lock)
Towing service (if vehicle is inoperative)
CAR RENTAL ALLOWANCE
---
If your vehicle requires repairs, is inoperable due to the failure of a covered component and repairs take overnight
Up to $35 per day ($175 maximum per occurrence)
FIRST DAY RENTAL
---
Provides a $35 First Day Car Rental Allowance or Taxi Reimbursement for any dealership mechanical repair or maintenance service (excluding bodywork)
*CLICK HERE* CARFAX® *CLICK HERE*
BASED ON INFORMATION SUPPLIED TO CARFAX®, EVERY CARFAX® VEHICLE HISTORY REPORT™ CHECKS FOR:
---
Vehicle registration
Title information including salvaged or junked titles
Odometer readings
Lemon law buybacks
Total loss accidents
Frame/structural damage
Prior airbag deployment
Other Accident indicators
Service and repair information
Vehicle usage (taxi, rental, lease, etc.)
Recall information
BUYBACK GUARANTEE
---
CARFAX® Vehicle History Reports™ are based on information supplied to CARFAX®. CARFAX® does not have the complete history of every vehicle.
*Subject to CARFAX® Buyback Guarantee™
Terms and conditions available on www.carfax.com buyback.
EVERY CERTIFIED VEHICLE COMES WITH A CARFAX® VEHICLE HISTORY REPORT™
---
The CARFAX® Buyback Guarantee™ protects you from unknowingly buying a used car with DMV-reported incidents (salvage, fire, flood damage, odometer problems or lemon history).*
At Sharp Chrysler Dodge Jeep Ram we've proudly served the neighborhoods of Pulaski, Columbia, Lawrenceberg, Lewisburg, Fayettville, TN, and Florence, AL. Our knowledgeable sales staff will walk you through finding the perfect new or pre-owned vehicle. Explore our wide range of great New SUV, New Truck, and New Sedan lease and finance specials.
The Sharp Chrysler Dodge Jeep Ram website is built as a resource to prepare you for a test drive of your perfect new or used vehicle. We feature our best lease deals and finance prices right on our website to make the buying process simple. Our service to you continues after purchase. We offer easy online service scheduling to keep your vehicle running like the day you bought it.
Please stop by Sharp Chrysler Dodge Jeep Ram to find your perfect Jeep vehicle or give us a call at (931) 347-6885.