Shop the Best Jeep Deals Price Finance Payment and Offers by Fayetteville,TN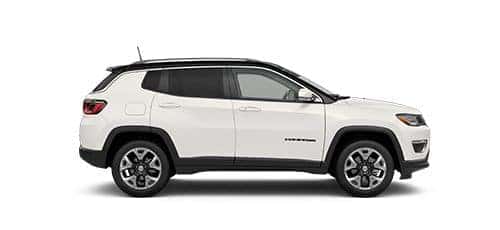 JEEP COMPASS #Fayetteville,TN
MSRP* STARTING AT
$21,845
Diamond Black Crystal Pearl-Coat Exterior Paint

White Clear-Coat Exterior Color

Redline Pearl-Coat Exterior Paint

Laser Blue Pearl-Coat Exterior Paint

Jazz Blue Pearl-Coat Exterior Color

Granite Crystal Met Clear-Coat Exterior Color

Spitfire Orange Clear-Coat Exterior Color

Olive Green Pearl-Coat Exterior Color

Billet Silver Metallic Clear-Coat Exterior Color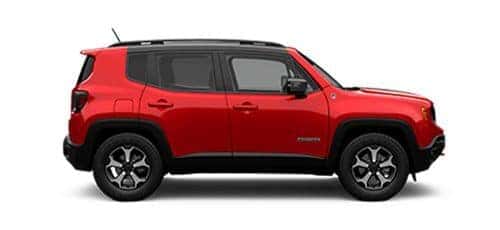 JEEP RENEGADE #Fayetteville,TN
MSRP* STARTING AT
$22,025
Jetset Blue Clear-Coat Exterior Paint

 

Black Clear-Coat Exterior Paint

 

Alpine White Clear-Coat Exterior Paint

Glacier Metallic Exterior Paint

Granite Crystal Metallic Clear-Coat Exterior Paint

Slate Blue Pearl-Coat Exterior Paint

Solar Yellow Clear-Coat Exterior Paint

Colorado Red Clear-Coat Exterior Paint

Omaha Orange Clear-Coat Exterior Paint

Sting-Gray Clear-Coat Exterior Paint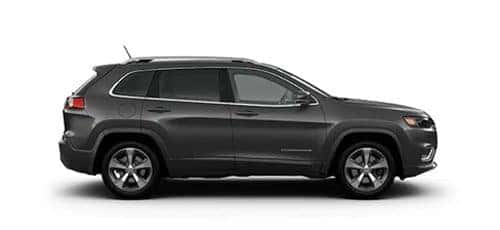 JEEP CHEROKEE #Fayetteville,TN
MSRP* STARTING AT
$25,240
Billet Silver Metallic Clear Coat Exterior Paint

Light Brownstone Pearl-Coat Exterior Paint

Velvet Red Pearl-Coat Exterior Paint

Olive Green Pearl-Coat Exterior Paint

Blue Shade Pearl-Coat Exterior Paint

Diamond Black Crystal Pearl-Coat Exterior Paint

Bright White Clear Coat Exterior Paint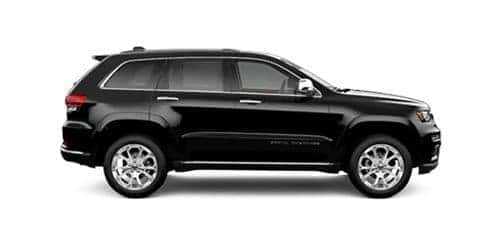 JEEP GRAND CHEROKEE #Fayetteville,TN
MSRP* STARTING AT
$32,195
Slate Blue Pearl-Coat Exterior Paint

Granite Crystal Metallic Clear-Coat Exterior Paint

 

Bright White Clear-Coat Exterior Paint

Diamond Black Crystal Pearl-Coat Exterior Paint

Billet Silver Metallic Clear-Coat Exterior Paint

Walnut Brown Metallic Clear-Coat Exterior Colors

Velvet Red Pearl-Coat Exterior Paint

Sangria Metallic Clear-Coat Exterior Paint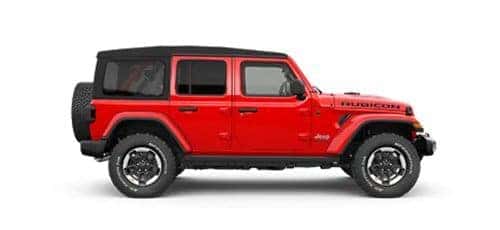 JEEP ALL-NEW WRANGLER #Fayetteville,TN
MSRP* STARTING AT
$28,045
Granite Crystal Metallic Clear-Coat Exterior Paint

Sting-Gray Clear-Coat Exterior Pain

Bright White Clear-Coat Exterior Paint

Firecracker Red Clear-Coat Exterior Paint

Mojito! Clear-Coat Exterior Paint

Black Clear-Coat Exterior Paint

Ocean Blue Metallic Clear-Coat Exterior Paint

Hellayella Clear-Coat Exterior Paint

Billet Silver Metallic Clear-Coat Exterior Paint

Punk'n Metallic Clear-Coat Exterior Paint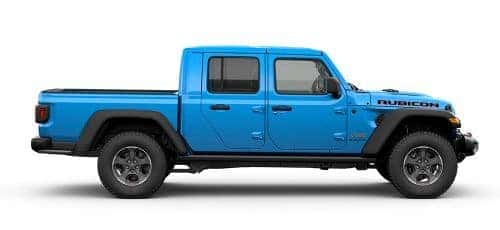 JEEP ALL-NEW GLADIATOR #Fayetteville,TN
MSRP* STARTING AT
$33,545
Billet Silver Metallic Clear-Coat Exterior Paint

Gobi Clear-Coat Exterior Paint

Black Clear-Coat Exterior Paint

Hydro Blue Pearl-Coat Exterior Paint

Bright White Clear-Coat Exterior Paint

Punk'n Metallic Clear-Coat Exterior Paint

Granite Crystal Metallic Clear-Coat Exterior Paint

Gator Clear-Coat Exterior Paint

Firecracker Red Clear-Coat Exterior Paint

Sting-Gray Clear-Coat Exterior Paint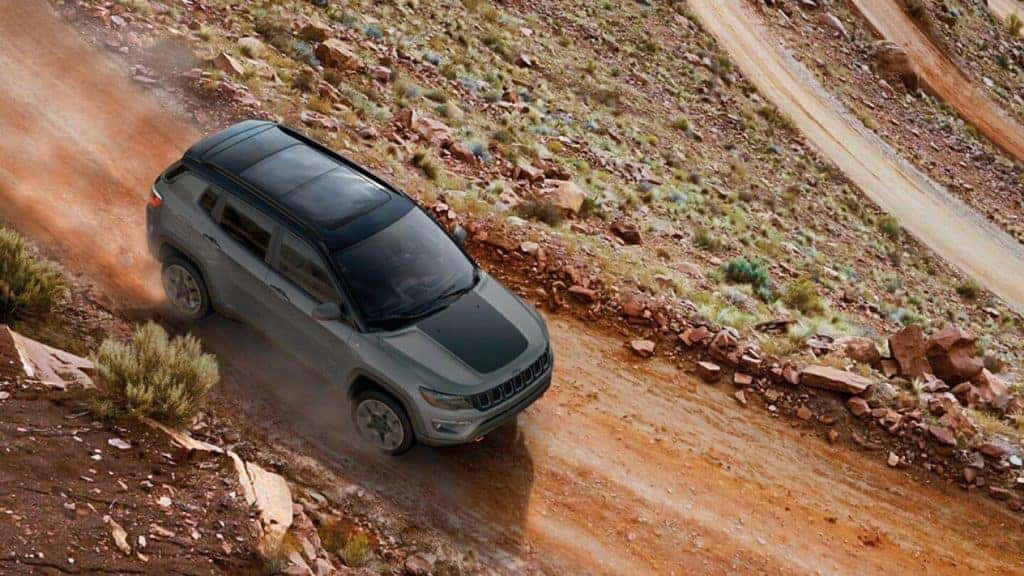 Fayetteville TN is a lively town with one of the most beautiful and economically vibrant downtown courthouse squares.  Fayetteville citizens believe in supporting each other and that is why they rely on a
trusted Jeep dealer
near Fayetteville. 
Sharp Chrysler Dodge Jeep Ram of Pulaski
is proud to provide a large inventory and exceptional customer service to Tennessee and Fayetteville TN, 37334. We have been happily serving Tennessee, Alabama and the United States since the 1930's.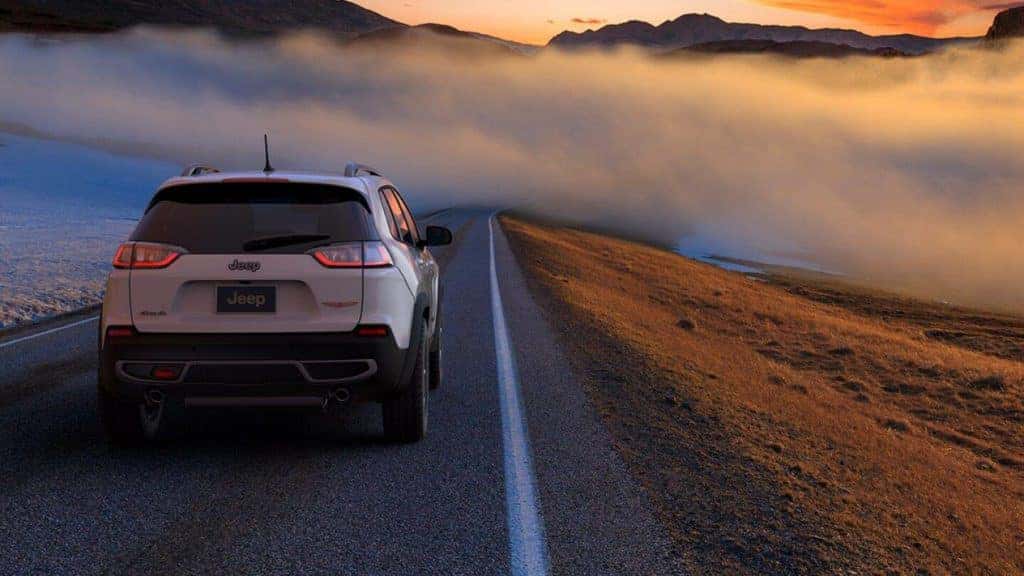 Sharp Chrysler Dodge Jeep Ram of Pulaski, TN is proud to be able to bring you the
latest Jeep models
with a large variety of trim options and
colors
. 
The Jeep Wrangler
for example is the iconic rugged Jeep that is renowned for being trail rated and off road ready.  Whether you plan on mudding or traversing the hills and valleys of Tennessee you can rest assured in the driver's seat that you will get to your destination safely and in one piece. The iconic round headlights will brighten your path, and if you like the look but you want something that is more compact and more fuel efficient than perhaps the 2019 Jeep Renegade is right for you. The Renegade is different, it's an SUV, but it's a car too, it's capable yet efficient. It's safe and reliable and surprisingly nippy.  Come check it out at Jeep dealer near me Fayetteville TN.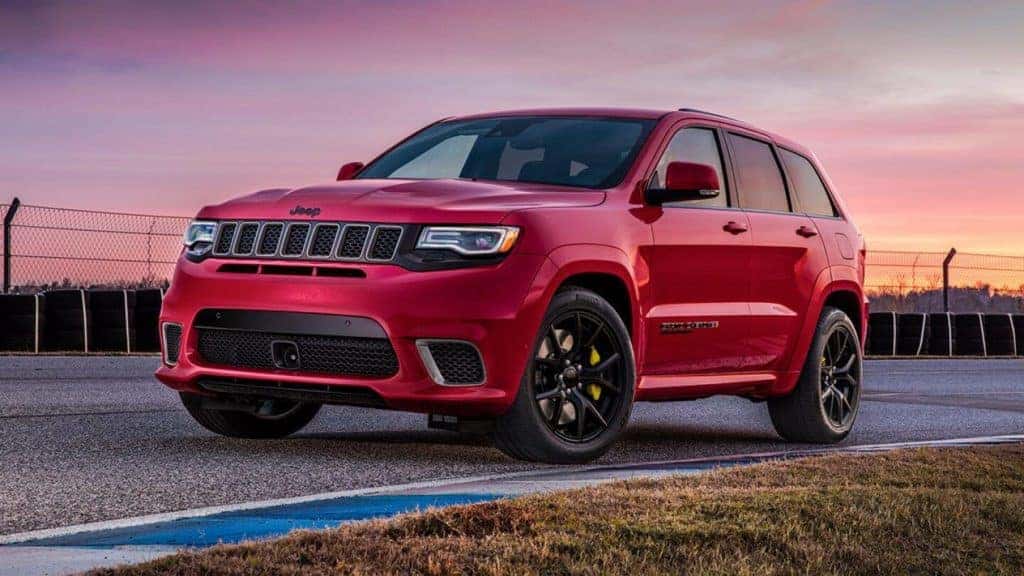 Sharp Chrysler Dodge Jeep Ram of Pulaski is proud to present you with the Compass – your entry way into the Jeep world on a budget.  With many options and trims available there is an assortment of colors, features, wheels and interiors so we are certain that there is a perfect fit for you. Whether you want a large or small SUV, the Grand Cherokee, or the Cherokee, Sharp has got your back, with many
affordable financing options
we are ready to help you get into the Jeep of your dreams with
little to no money down programs
and other special financing options.  Talk to one of our experts at a 2019 best priced Jeep dealer near me.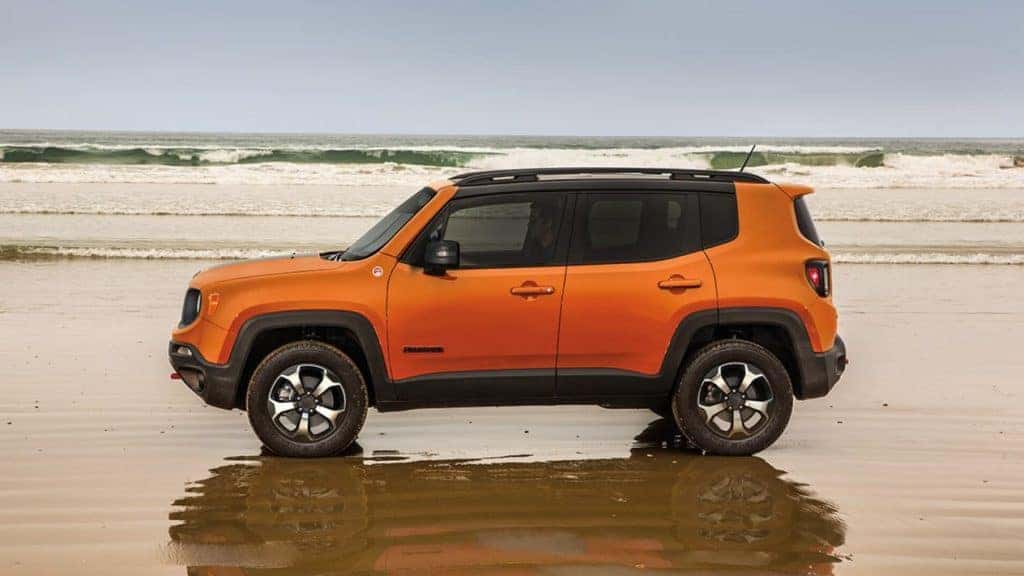 If you are looking for sales and discounts, and best rebates for Jeep near Fayetteville TN you have come to the right place as Sharp Chrysler Dodge Jeep Ram is ready to get to work to get you into your dream Chariot. 
Besides the huge selection of offroad ready Jeeps at below MSRP prices we are also a certified pre-owned Jeep dealer.  If you want all the bang for you buck then a certified model may be right for you. With a certified used Jeep you get the guarantee of quality, the assurance of a reliable trusted mechanic going through your vehicle and an extended warranty.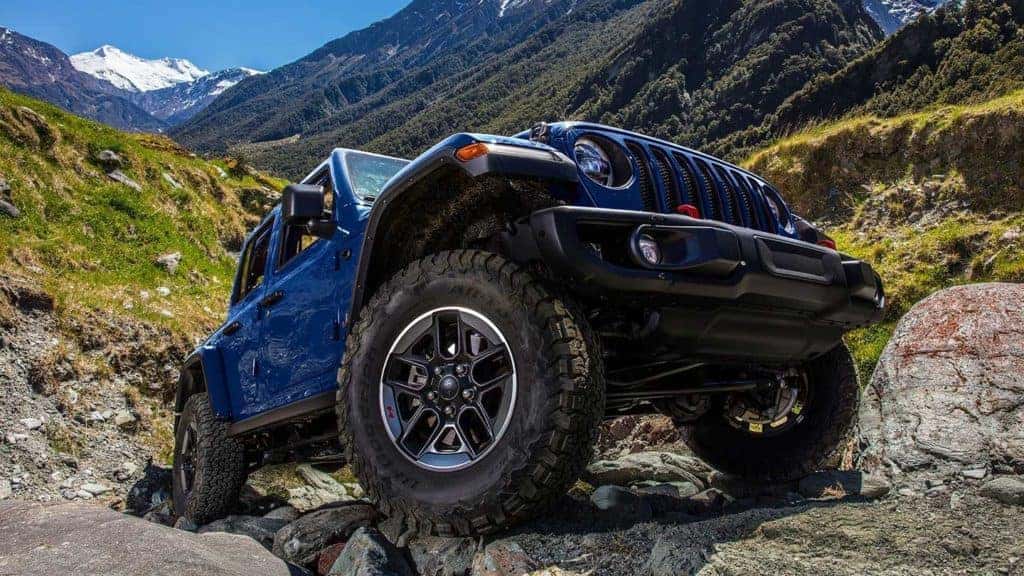 For the best customer service and newest Jeep models from a Jeep dealer you can trust come see Sharp Chrysler Dodge Jeep Ram of Pulaski and find out why we are top rated in customer satisfaction.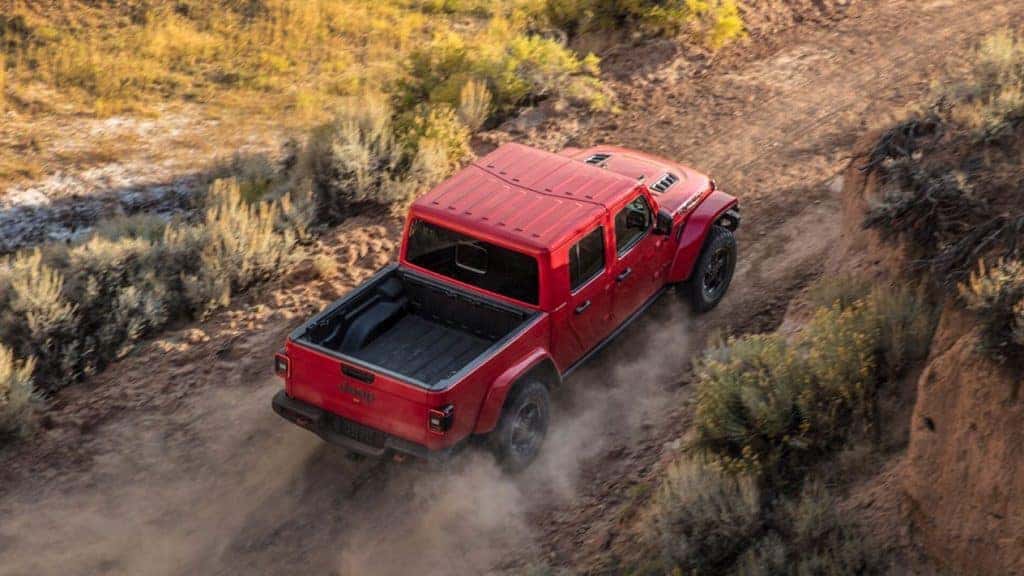 Reach out to one of our experts to find out more about 0% financing and other special rates, perhaps it's time that you got a new taste for adventure. If you are looking for the best deals near Fayetteville TN 37334 you have come to the right place as we have the lowest monthly payments, the lowest tax burden and the greatest selection of vehicles to choose from here at Sharp Chrysler Dodge Jeep Ram in Pulaski.  We are proud to provide you with fair and honest prices well below MSRP.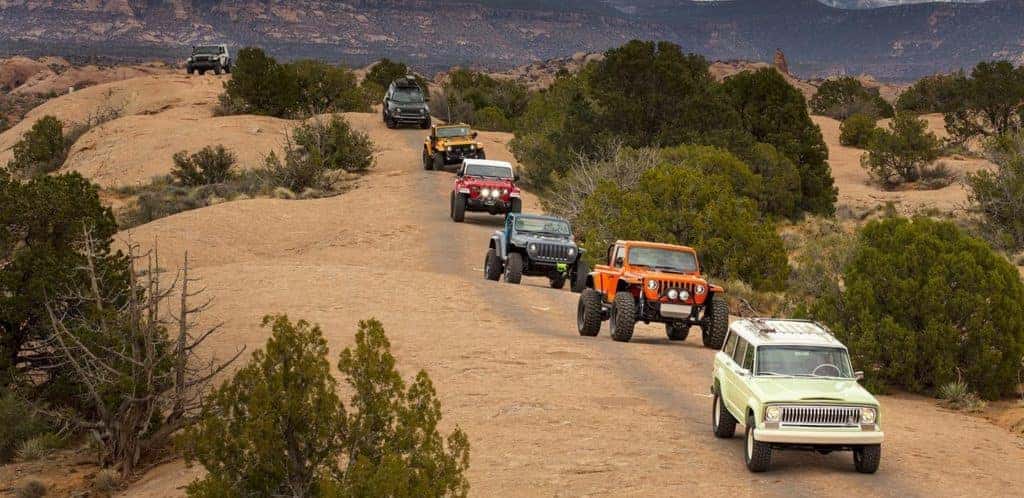 Badge of Honor is an online community that encourages and rewards the off-road life. Discover trails based on location, highlights or difficulty and then earn real achievement Hard Badges that you can display on your Jeep® Brand vehicle.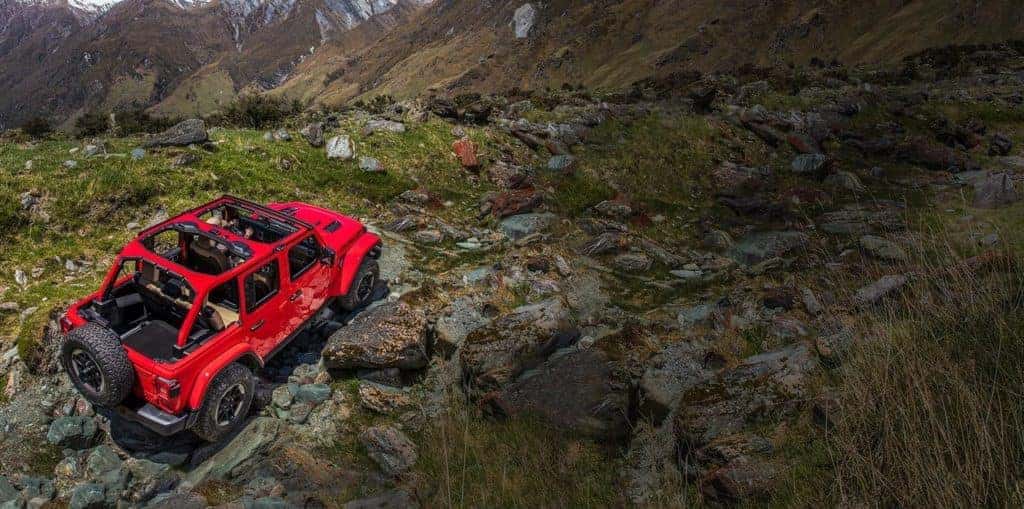 TODAY WAS MADE FOR ADVENTURE
Program is available in
#Nashville#TN#Memphis#TN#Knoxville#TN#Franklin#TN#JohnsonCity#TN#Chattanooga#TN#Murfreesboro#TN#Clarksville#TN#Collierville#TN#Germantown#TN

#Kingsport#TN#Brentwood#TN#Bartlett#TN#MtJuliet#TN#SpringHill#TN#Smyrna#TN#Nolensville#TN#Bristol#TN#Hendersonville#TN

#Jonesborough#TN#Columbia#TN#OakRidge#TN#Maryville#TN#SignalMountain#TN#Farragut#TN#Gallatin#TN #Gatlinburg#TN 

and the whole state of Tennessee as well as Alabama. Our knowledgeable sales staff will walk you through finding the perfect new or pre-owned vehicle. Explore our wide range of great New SUV, New Truck, and New Sedan lease and finance specials.
#Alabama#Alaska#Arizona#Arkansas#California#Colorado#Connecticut#Delaware#Florida#Georgia#Hawaii#Idaho#Illinois#Indiana#Iowa#Kansas#Kentucky#Louisiana#Maine#Maryland#Massachusetts#Michigan#Minnesota#Mississippi#Missouri#Montana#Nebraska#Nevada#NewHampshire#NewJersey#NewMexico#NewYork#NorthCarolina#NorthDakota#Ohio#Oklahoma#Oregon#Pennsylvania#RhodeIsland#SouthCarolina#SouthDakota#Tennessee#Texas#Utah#Vermont#Virginia#Washington#WestVirginia#Wisconsin#Wyoming
The Sharp Chrysler Dodge Jeep Ram website is built as a resource to prepare you for a test drive of your perfect new or used vehicle. We feature our best lease deals and finance prices right on our website to make the buying process simple. Our service to you continues after purchase. We offer easy online service scheduling to keep your vehicle running like the day you bought it.
Please stop by Sharp Chrysler Dodge Jeep Ram to find your perfect Jeep vehicle or give us a call at (931) 363-2533.
                   Popular Searches
Popular New Cars for Sale