Shop the Best Jeep Compass Deals Price Finance Payment and Offers in Pulaski, TN
The price you see is the price you pay or lower! Call us today or shop online for the best deals in the greater  Pulaski, TN

COMPASS SPORT IN #Pulaski, TN
MSRP* STARTING AT
$22,095
Diamond Black Crystal Pearl-Coat Exterior Paint

White Clear-Coat Exterior Color

Redline Pearl-Coat Exterior Paint

Laser Blue Pearl-Coat Exterior Paint

Jazz Blue Pearl-Coat Exterior Color

Granite Crystal Met Clear-Coat Exterior Color

Spitfire Orange Clear-Coat Exterior Color

Olive Green Pearl-Coat Exterior Color

Billet Silver Metallic Clear-Coat Exterior Color

COMPASS LATITUDE IN #Pulaski, TN
MSRP* STARTING AT
$25,345

COMPASS UPLAND IN #Pulaski, TN
MSRP* STARTING AT
$26,290
Sting-Gray Clear-Coat Exterior Paint

Diamond Black Crystal Pearl-Coat Exterior Paint

White Clear-Coat Exterior Color

COMPASS ALTITUDE IN #Pulaski, TN
MSRP* STARTING AT
$26,765
Laser Blue Pearl-Coat Exterior Paint/Black Clear Coat Exterior Paint

White Clear-Coat Exterior Color/Black Clear Coat Exterior Paint

Redline Pearl-Coat Exterior Paint/Black Clear Coat Exterior Paint

Granite Crystal Met Clear-Coat Exterior Color/Black Clear Coat Exterior Paint

Billet Silver Metallic Clear-Coat Exterior Color/Black Clear Coat Exterior Paint

Diamond Black Crystal Pearl-Coat Exterior Paint

COMPASS LIMTED IN #Pulaski, TN
MSRP* STARTING AT
$28,940
Diamond Black Crystal Pearl-Coat Exterior Paint

Sting-Gray Clear-Coat Exterior Paint/Black Clear Coat Exterior Paint

White Clear-Coat Exterior Color/Black Clear Coat Exterior Paint

Redline Pearl-Coat Exterior Paint/Black Clear Coat Exterior Paint

Granite Crystal Met Clear-Coat Exterior Color/Black Clear Coat Exterior Paint

Billet Silver Metallic Clear-Coat Exterior Color/Black Clear Coat Exterior Paint

Jazz Blue Pearl-Coat Exterior Color/Black Clear Coat Exterior Paint

Olive Green Pearl-Coat Exterior Color/Black Clear Coat Exterior Paint

Pearl White Tri-Coat Exterior Color/Black Clear Coat Exterior Paint

Diamond Black Crystal Pearl-Coat Exterior Paint

COMPASS TRAILHAWK IN #Pulaski, TN
MSRP* STARTING AT
$29,44
Laser Blue Pearl-Coat Exterior Paint/Black Clear Coat Exterior Paint

Sting-Gray Clear-Coat Exterior Paint/Black Clear Coat Exterior Paint

White Clear-Coat Exterior Color/Black Clear Coat Exterior Paint

Redline Pearl-Coat Exterior Paint/Black Clear Coat Exterior Paint

Granite Crystal Met Clear-Coat Exterior Color/Black Clear Coat Exterior Paint

Spitfire Orange Clear-Coat Exterior Color/Black Clear Coat Exterior Paint

Billet Silver Metallic Clear-Coat Exterior Color/Black Clear Coat Exterior Paint

Jazz Blue Pearl-Coat Exterior Color/Black Clear Coat Exterior Paint

Olive Green Pearl-Coat Exterior Color/Black Clear Coat Exterior Paint

Diamond Black Crystal Pearl-Coat Exterior Paint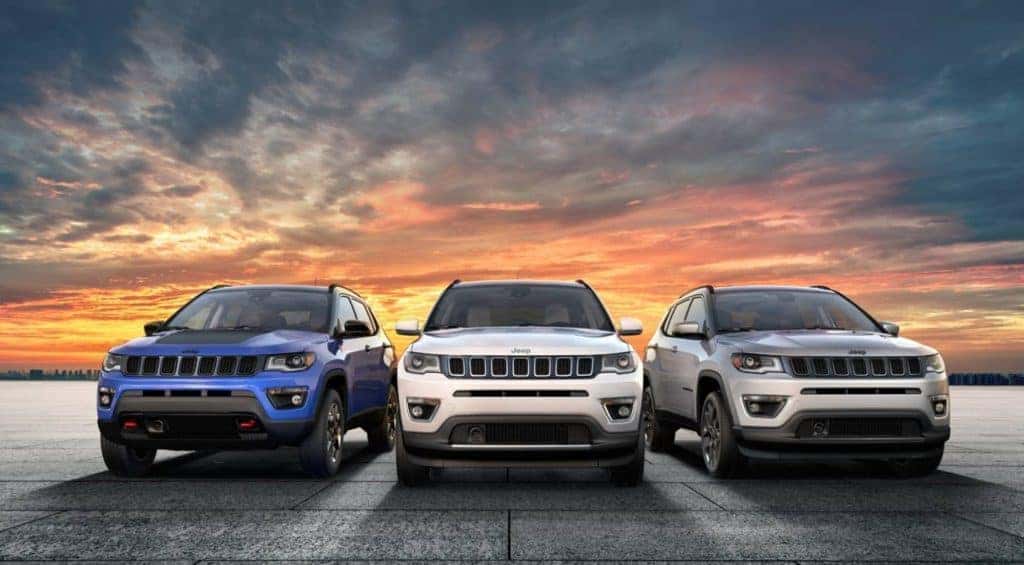 Pulaski, TN is named after Casimir Pulaski a famous American Revolutionary War here whom you may know from the day off you get once a year. That is why Pulaski residents seek out a reliable Jeep Compass dealer near me and near you for all fo their Jeep automotive needs.  Whether you are searching for service assistance on a Jeep you currently own or you are searching for the best deals Jeep Compass Sharp Chrysler Jeep Dodge Ram of Pulaski has got your back. Located in Pulaski TN we have been servicing customers since the 1930's. At Sharp Motors we believe that the customer is always right and that is why we have been family owned and operated ever since inception.  Come by our convenient location upfitted with Art Deco styling to check out the latest models of the 2019 and 2020 Jeep Compass for sale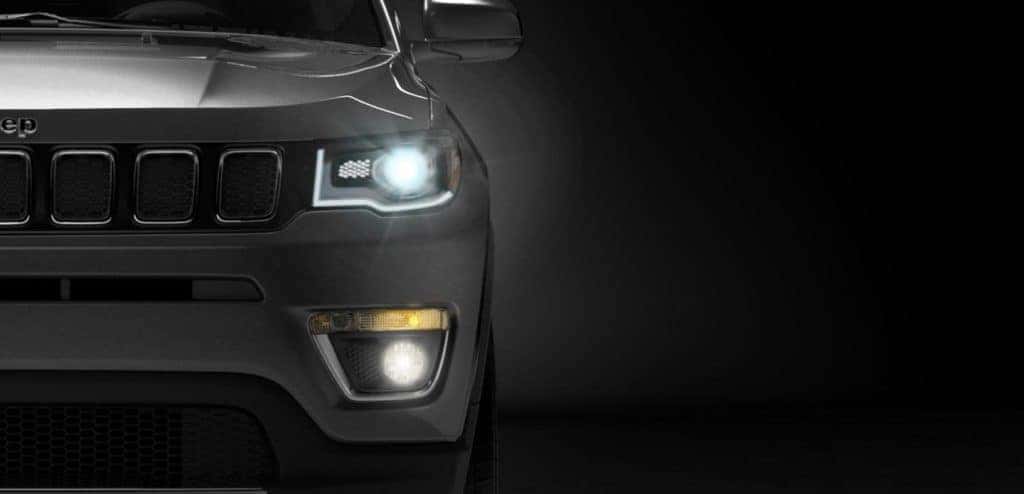 The 2019 Jeep Compass for sale near me comes in several trims and there truly is a fit for everyone.  Being in Pulaski, TN means you have the mountainous region nearby as well as the big city of Nashville, TN.  That is why the Jeep Compass is a perfect well rounder. Whether you elect the budget friendly Sport or Latitude models with 4×4 or FWD you will have the benefit of a higher ground clearance and the famous Jeep traction to keep you grounded.  If you are more of the adventurous type then you might want to look into the Upland and Trailhawk models. The 2019 Jeep Compass Trailhawk for sale near Pulaski, TN is not only trail rated but also trail ready. Built tough, it supports the notion that sometimes big things come in small packages.  Simply shift the knob on your Selec Terrain system and you are ready for various weather and austere environments or simply keep it in the Auto option to let the computer elect which wheels need the most power when you are cruising on the local Pulaski, TN roads.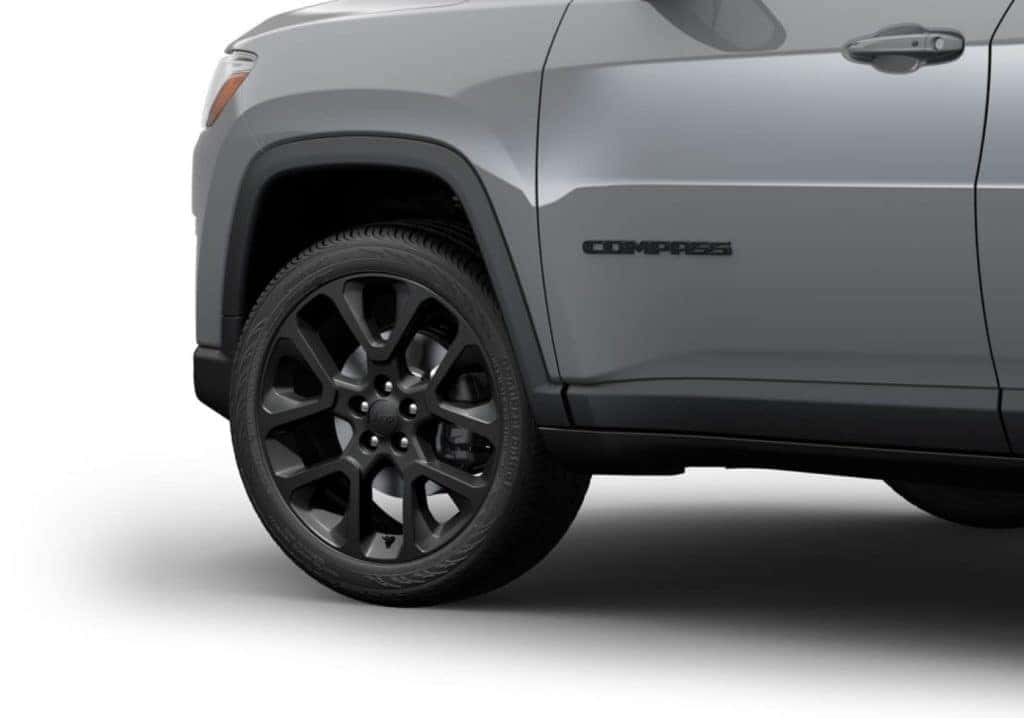 At Sharp Chrysler Dodge Jeep Ram of Pulaski, TN we know you are looking for the best deals on Jeep Compass 2019 and 2020 models.  You are looking for that sleek Grand Cherokee look but you do not need a large SUV. That is how the all new Compass came to existence.  Rocking a front fascia akin to the classic look you love on the Grand Cherokee you can now get the best price Jeep Compass in TN and feel like you are in a luxury SUV.  Build yours the way you see fit, from a simply yet capable Sport trim level all the way to the luxurious and fresh High Altitude. Go mudding and trek new paths at prices well below MSRP (manufacturer suggested retail pricing) and conquer your fears. Fit a family of up to 5 and all your goodies in the roomy well designed and lit trunk.  Jeep Compass for sale near Pulaski, TN is the perfect solution for those seeking a well rounded small SUV that can take on challenging terrains as well as fit in most tight parking spaces in the city.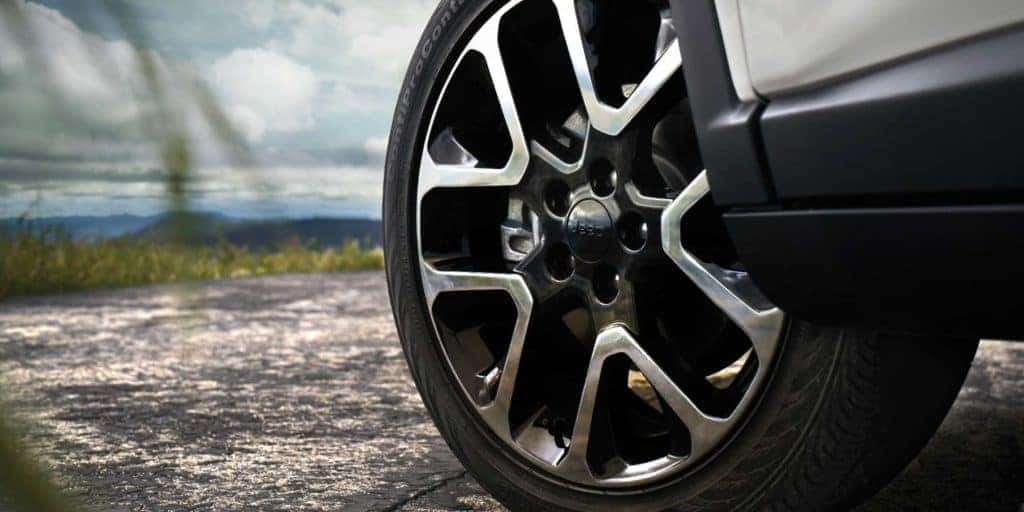 Most of the models come already equipped with the famous Uconnect 4 system.  This wildly user friendly system whether embedded in the 7 inch or the 8.4 inch display gives you access to your cell phones power on your vehicles screen.  Simply connect via Apple CarPlay or Android Auto and even on models not equipped with navigation you can use Google Maps, Waze and other map and guidance applications.  Talk to Siri or google via your microphone and speakers and maximize the conversation quality you will have about the best offers on Jeep Compass at Sharp Motors with your friends and family.  Call us to find out about our paid referral program. If you are looking for Jeep Compass for sale and for best lease deals come to us or check out our broad online inventory and find your next chariot for that local mudding event.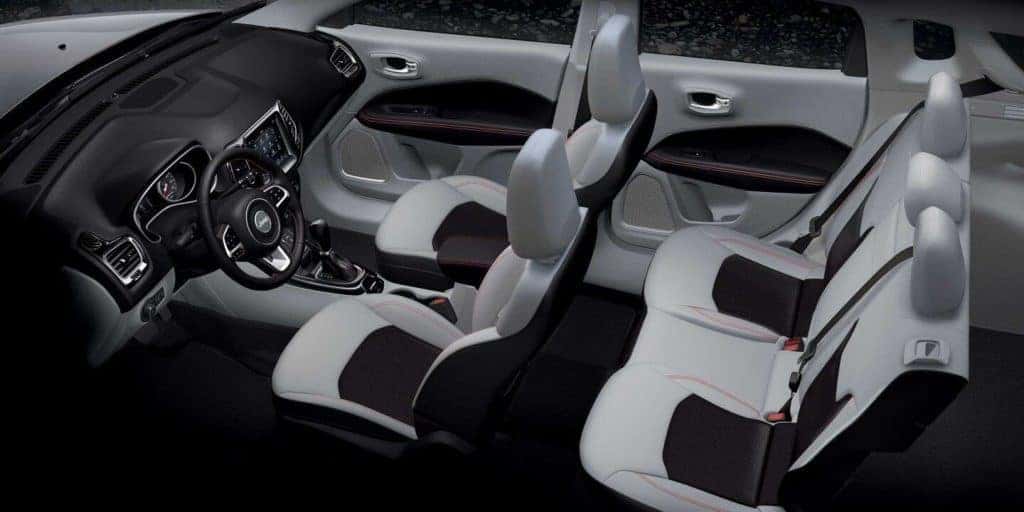 At our Jeep dealership near Pulaski, TN we understand that acquiring a new vehicle can be extermely helpful so we are here to help.  Whether you plan on leasing or purchasing our expert members will go over your options and best current offers that you qualify for. Then our finance specialists will make recommendations about the differnt programs you may be eligible for such as 0% APR or first time buyer program.  We even have programs for those people that like spontaneity. You want a new car but you haven't been saving for it, if this sounds like you check out our little to no money down program that can help you get into a new vehicle sooner than ever. We know financing and we know best prices.  You are guaranteed to acquire your new car well below MSRP and often even under invoice pricing. There is a reason at Sharp Chrysler Dodge Jeep Ram we have been in business for as long as we have.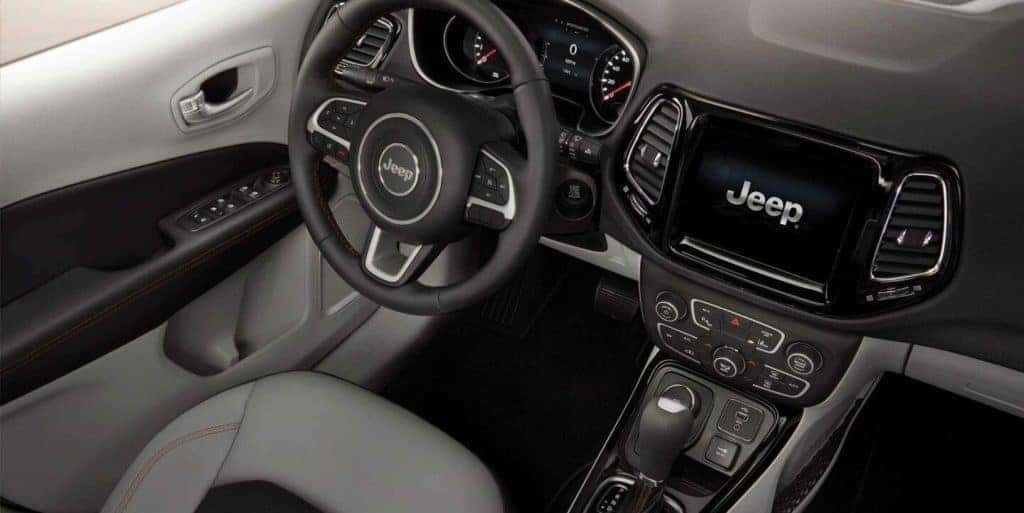 Customer service is important during the sale, but it is more so afterwards.  We want to ensure you are trully enthralled with your Jeep Compass ownership experience.  So if you buy one of our Jeep Compass 2020 currently for sale for best price near me, you can rest assured that we will make your follow up and service visits as breezy and as easy as possible.  We always want to hear from you and always want to keep you updated on the latest models Jeep Compass and the latest offers.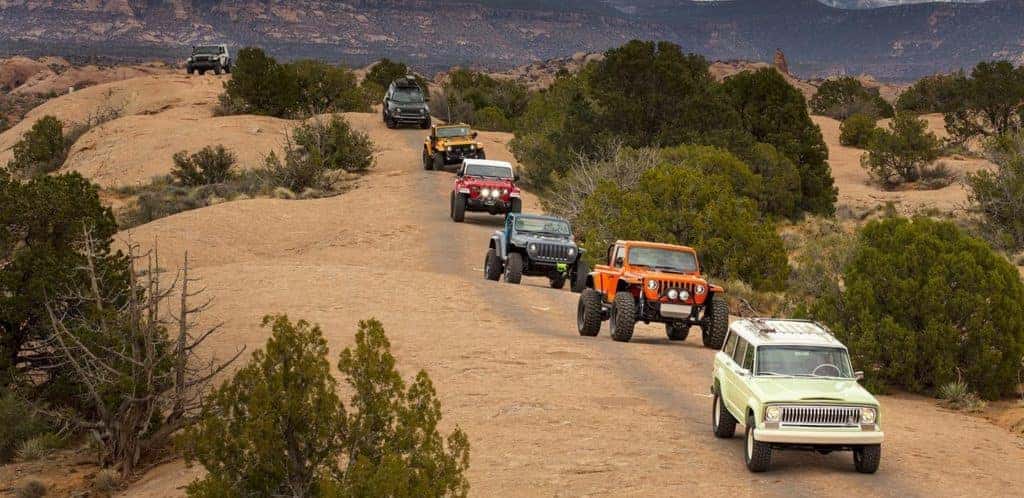 Badge of Honor is an online community that encourages and rewards the off-road life. Discover trails based on location, highlights or difficulty and then earn real achievement Hard Badges that you can display on your Jeep® Brand vehicle.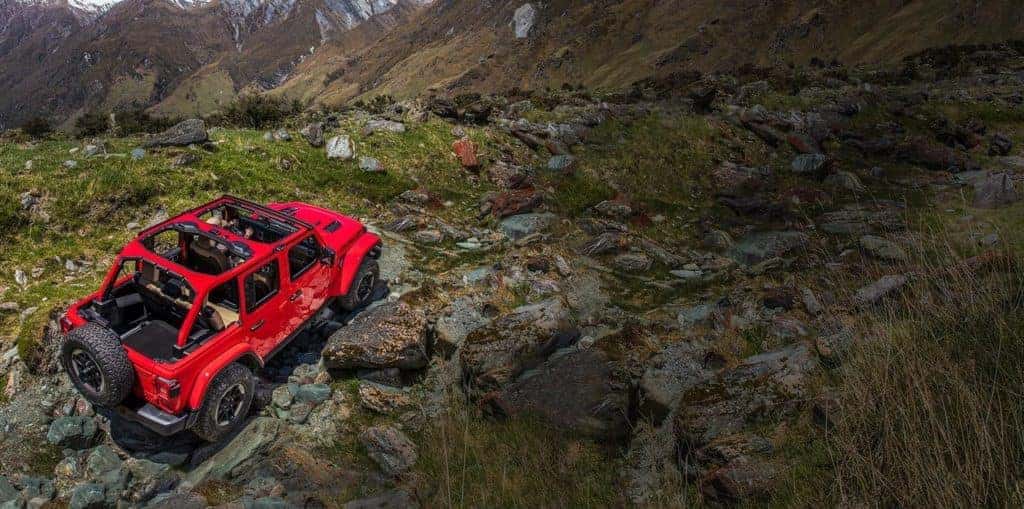 TODAY WAS MADE FOR ADVENTURE
Program is available in
#Nashville#TN#Memphis#TN#Knoxville#TN#Franklin#TN#JohnsonCity#TN#Chattanooga#TN#Murfreesboro#TN#Clarksville#TN#Collierville#TN#Germantown#TN

#Kingsport#TN#Brentwood#TN#Bartlett#TN#MtJuliet#TN#SpringHill#TN#Smyrna#TN#Nolensville#TN#Bristol#TN#Hendersonville#TN

#Jonesborough#TN#Columbia#TN#OakRidge#TN#Maryville#TN#SignalMountain#TN#Farragut#TN#Gallatin#TN #Gatlinburg#TN 

and the whole state of Tennessee as well as Alabama. Our knowledgeable sales staff will walk you through finding the perfect new or pre-owned vehicle. Explore our wide range of great New SUV, New Truck, and New Sedan lease and finance specials.
#Alabama#Alaska#Arizona#Arkansas#California#Colorado#Connecticut#Delaware#Florida#Georgia#Hawaii#Idaho#Illinois#Indiana#Iowa#Kansas#Kentucky#Louisiana#Maine#Maryland#Massachusetts#Michigan#Minnesota#Mississippi#Missouri#Montana#Nebraska#Nevada#NewHampshire#NewJersey#NewMexico#NewYork#NorthCarolina#NorthDakota#Ohio#Oklahoma#Oregon#Pennsylvania#RhodeIsland#SouthCarolina#SouthDakota#Tennessee#Texas#Utah#Vermont#Virginia#Washington#WestVirginia#Wisconsin#Wyoming
The Sharp Chrysler Dodge Jeep Ram website is built as a resource to prepare you for a test drive of your perfect new or used vehicle. We feature our best lease deals and finance prices right on our website to make the buying process simple. Our service to you continues after purchase. We offer easy online service scheduling to keep your vehicle running like the day you bought it.
Please stop by Sharp Chrysler Dodge Jeep Ram to find your perfect Jeep vehicle or give us a call at (931) 363-2533.
                   Popular Searches #Tennessee
Popular New Cars for Sale